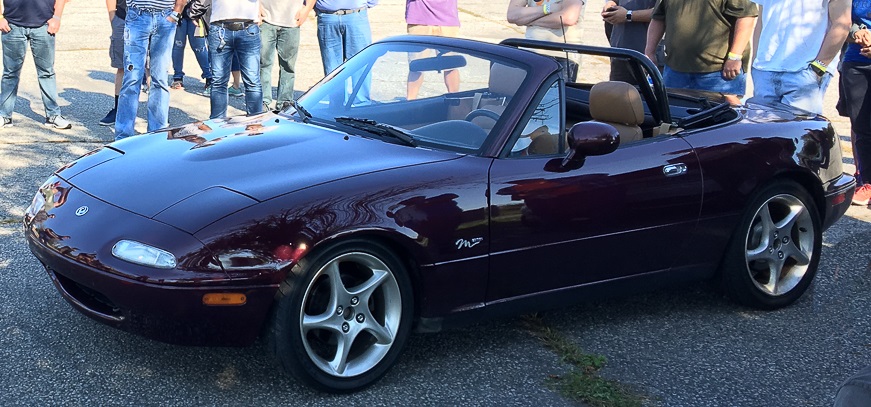 The FCSCC runoff car is part of a long running tradition where class champions vie for the title of Autocrosser of The Year at our annual runoff event at the end of a season. During the runoff, participants have to put up their best time in this car and whoever comes out on top wins it all! It's an exciting showdown that is not to be missed!
First year participants that obtain enough season points can participate in the Rookie Runoff where top competitors in rookie classes compete for Rookie of The Year honors. In addition, the Rookie of The Year gets to participate in the final runoff to see if he can take down the veterans of the sport!
Don't forget, you need to be a member of the club to collect season points!
Runoff Car Information
The FCSCC runoff car is a 1995 Mazda Miata

Stock Options

Torsen Limited Slip Differential
ABS
Modifications