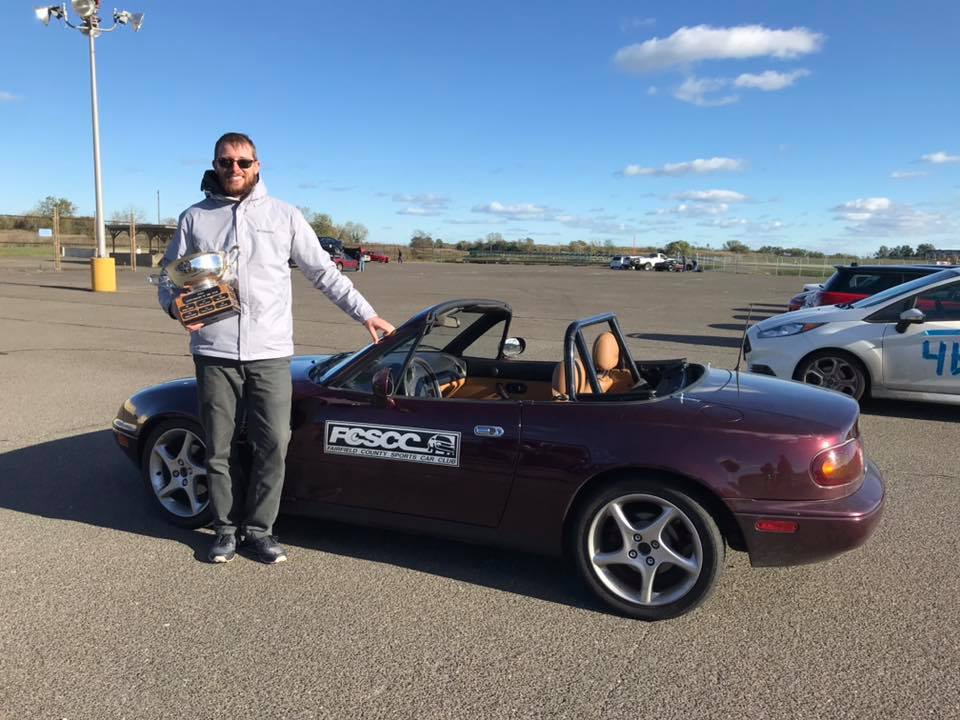 Eighteen drivers attempted to take Todd Kean down in our Miata runoff car, but he managed to come through and win the title of Autocrosser of The Year once again despite some tough competition!

Drivers praised the setup of the car this year as balanced and fun. In addition to replacing some worn out Konis our crack team of runoff car mechanics replaced the suspension top hats and added NB style shock mounts to increase suspension travel. After that the car was given a performance alignment and it performed consistently throughout the day.  Drivers not in the runoff ran heats and received up to nine total runs. Thanks to all those people that came out and helped make this event happen

Results are posted on our results page!